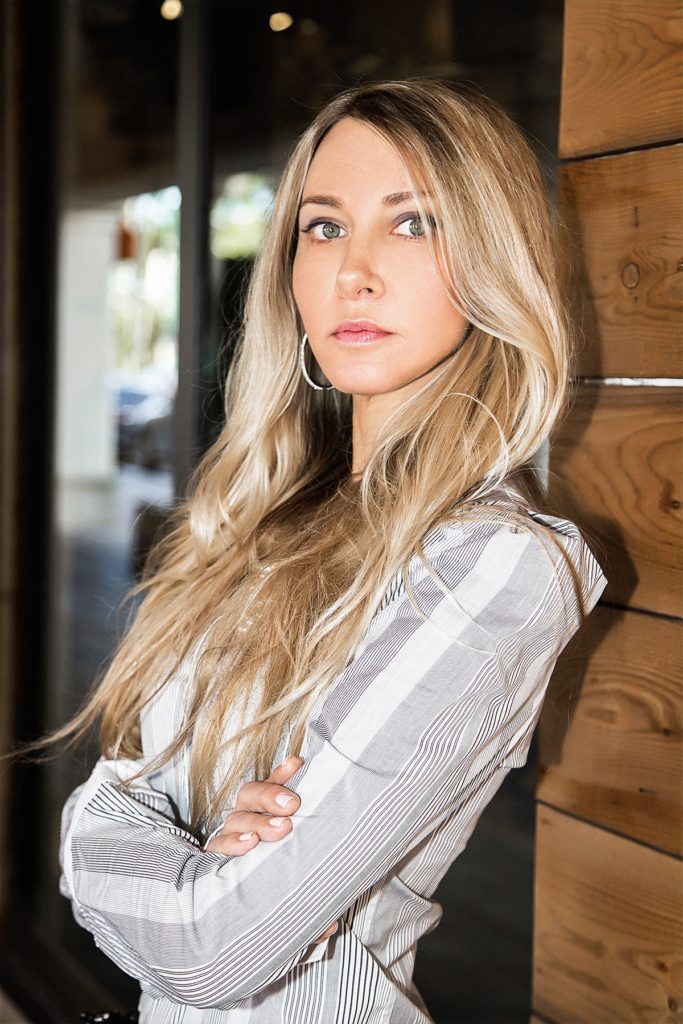 You are planning a headshot Photoshoot, and one of the most common and important questions to ask is "what to wear for professional headshots"? And this is a question everyone should ask themselves and a Photographer when preparing for the shoot. No exceptions! 
I am writing this article from my own experience as a Photographer, who specializes in Corporate Headshot Photography. Many years I have been consulting my clients on wardrobe options when the stylist is not available. And if you are here, you sure understand the power of the perfect look! You probably heard or read some opinions about this particular topic already. Let me guess … Don't wear narrow stripes, busy patterns, don't do this, don't do that…  Well, In my opinion, those are some outdated views! I would say go for it if it represents you well! But still, consult with someone before picking final looks!
For both men and women I would give a few general tips:
Do your homework

Communicate with your Photographer

Don't wear your outfit in the car; It creates wrinkles

Bring at least 3 choices of outfits

Bring Pants/skirts and shoes too, depending on a Photographer you might be able to get full-length photos

Make sure clothes are clean and ironed

Don't bring new outfits without trying them on

And keep in mind baggy, bulky clothes don't always look good on camera
But before you go shopping or going through the closet ask yourself a few questions.
1. How do you plan to use the photos?
Asking yourself why you even started to look for a professional Photographer will give you some answers. Was it to use the photos for your LinkedIn profile, or your company asked you for a professional Headshot? Maybe the intention was to put it in your resume or you are planning the shoot just for fun?
2. What is your Professional Environment?
You sure understand the environment you are working at. And this understanding extends to what to wear for a professional headshot session. The best example would be you working in a law firm, you know your wardrobe etiquette. Conservative, clean and modern. So plan your outfit according to your professional environment. You want to appear in those photos the same way your clients will see you in real life. Maybe you are a real estate agent, then you can be a bit more casual and introduce more colors and styles to your outfit. Perhaps another good example would be someone who is working in a creative marketing company, then you can simply wear, let's say, jeans and a t-shirt. In any case, as I mentioned earlier bring several options of outfits.
This is you and only you do decide. We already established the wardrobe etiquette for your professional field. But within those restrictions lays another question. What is your style? You know yourself best. All of us have a personal favorite color or a favorite shirt! In other words, we have individual preferences of style. So don't invent a whole new look for yourself. Go with something you already know. Represents your unique style and personality.
You sure envision your Perfect Photo already. Maybe you have some ideas of how you want to look on camera. But it always helps to look at other Photos. Best resource will be Pinterest, you can find a ton of ideas on what to wear for professional headshots and as a result, get inspired! From my own experience as a photographer, I will tell you: it always helps when the client knows what he wants. When you do your homework and save some photos from the web that inspire you and reflect with your style – share it with your photographer! And make sure he takes it seriously! 
5. Careful with Eyeglasses
If you wear eyeglasses, you must know: taking photos can be tricky sometimes. But if this is a part of your identity, you should wear it for the headshot session. Outdoor shooting most of the time is not a problem. Where the Studio Photoshoot can be tricky. Just mention it to your Photographer and see what he thinks. Perhaps you have a pair of non-glare glasses, or can borrow it from your friends? Good, it will save some time to a Photographer in Post-production and save you some money, as most charge extra for such editing. 
When you are getting ready for the shot you should take is serious! It won't be just a regular photo, but an investment in yourself and in your career! This Photo might help you to open doors to new opportunities. So do your homework and don't expect your photographer to do everything for you! We don't know you better than you know yourself! But make sure you express your ideas loud and clear. If it is possible, meet with a photographer before the shoot. It will give both of you a confidence boost. If you are in South Florida and looking for a Professional Headshot Photographer give us a call. My name is Ivanka and I am a Photographer at Under the Sun Production Company. I would love to meet with you if you are in Miami, Fort Lauderdale or Palm Beach. Fill out a general contact form with your message, or give me a call at +1 646.392.5421 and I will give you advise on what to wear for your professional headshots.