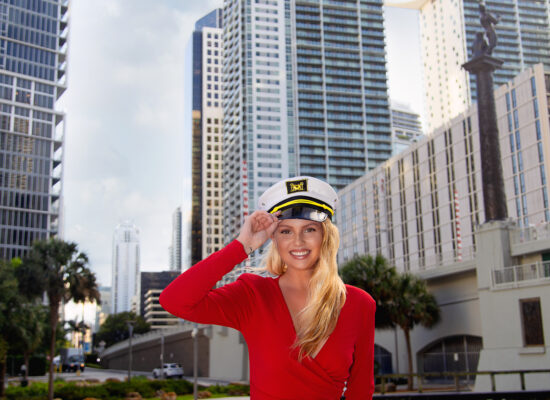 Lifestyle Photographer Miami
What is lifestyle photography and how your business can benefit from it?
It's not a secret that these days, lifestyle photography is trending. Brands and individuals use it to capture natural, relaxed images with a focus on a specific product or service! Sometimes it's not easy to find a lifestyle photographer in Miami, or Palm Beach especially if you don't have a concrete idea of what exactly you are looking for. I hope this article will help you to develop your marketing strategy! 


So, Lifestyle Photography is, in a way, similar to product photography but captures an action within the desired environment and a model (or models). Therefore lifestyle photography is about creating a mood, feeling, and as a result: an appealing lifestyle. 


We believe that lifestyle photography purpose is to create an environment where people desire to be. If you look around you will start noticing commercial use for lifestyle photos. Such as advertising images, campaign photos or hero shots for a website. Usage for such images can be beyond our imagination. And it is important to pick a proper strategy to deliver a clear message to your customers!
Types of Commercial Photography
include but not limited to family photos, the city lifestyle, interior design, and tourism photography. For instance, family photos can appeal to those who are looking for services and products related to a family lifestyle. Such as activities, attitudes, interests, opinions, and values. In any case. 
So it is a reflection of people's self-image or self-concepts. The way they see themselves and are seen by the others.
Who needs lifestyle photos?
As you know by now, well-thought lifestyle photography sends a powerful message about the benefits of your product or service. In most cases, it does not matter what your business and brand are about. By all means, Lifestyle photography will make a wonderful addition to your company's website, social media, and marketing campaigns.  Not to mention your sales conversion are directly correlated to demonstrating your product being used in a natural environment. 
You would want to emphasize how easy it is to use your product, its convenient size, and style, or how it fits into your customer's life. As an illustration: if a consumer cannot see or touch your product in person, this is where lifestyle photography provides an idea of how it benefits their lives. Show them a sense of scale, dimension, and function. Therefore, you are more likely to increase confidence in your product and your brand.
In most cases, it does not matter what your business and brand is about. By all means, Lifestyle photography will make a wonderful addition to your company's website, social media and marketing campaigns. 
Commercial shoots are designed for small businesses or for big corporations. Embrace unique qualities that makes your business stand out! You might be a high-fashion designer or clothing company, restaurant, bar, a beauty boutique or an organic farmer. Whatever your industry might be there is something there that makes you unique. Its Your story.
Let our Miami Lifestyle Photographer help you to capture it!
Commercial lifestyle photography pricing
Some lifestyle photography shoots require production planning and preparations. You might consider location choice, models or actors and a Makeup/ Hair/ Wardrobe team. 
Which brings us to a day rate for the photographer and final photos, plus whatever extras your project may require. However you might want to keep it simple, if it fits your brand's style. In this case, we work with your budget to achieve desired results. 
Planning for a shoot we encourage our clients to have a clear idea of what you need those images for. And who they will be presented to, meaning know your target audience! We will help you to put the strategy in place and think through each and every image. Once we know how approximate project size, we can estimate the time it will take to create those images. All rates include licensing, production and post-production. Call us to speak with Lifestyle Photographer from Miami. We also serve Fort Lauderdale, Palm Beach and across the nation!
Click here to read more on How E-Commerce Retailers Use Lifestyle Photography to Generate Brand Value 
The final goal is to tell your story. You want to develop a much stronger personal connection with your customers. After all you can stand out from companies who simply show one product pictures and a price.