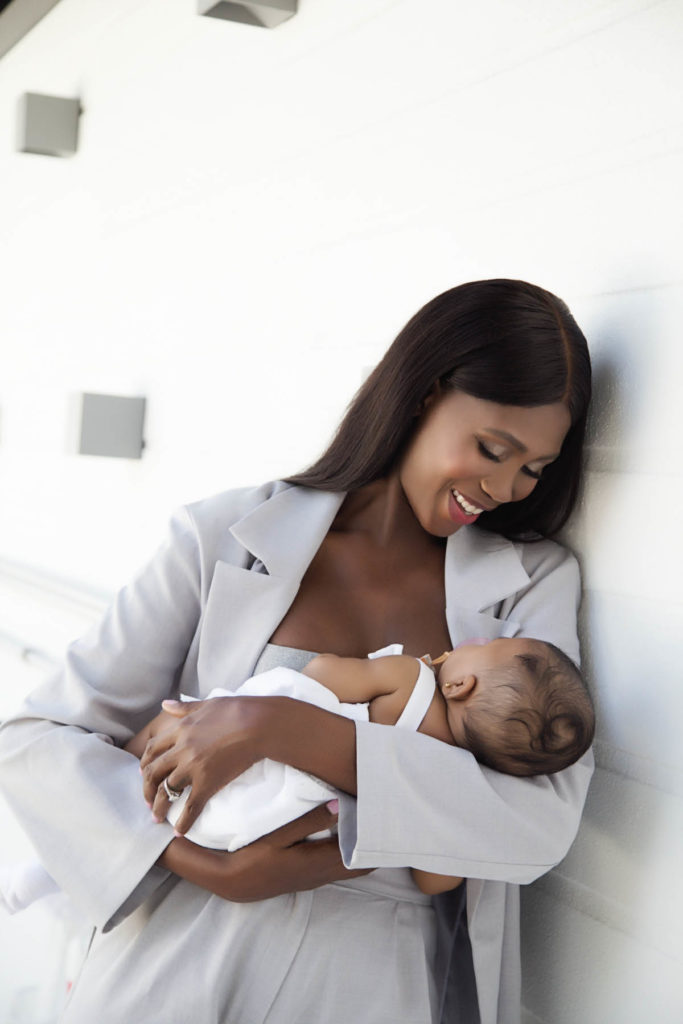 In celebration of 2020 Mother's Day, we chose to offer a Free Photoshoot Giveaway for all the Moms in South Florida! It is not our first giveaway, and it won't be last, but every time it is as exciting! Because Mother's Day is every day!
With the quarantine happening now, we believe better days are closer than we think! And I want you to look forward to it even more! While our photography contracts got rescheduled, we believe soon we will be able to go back to our usual lives. And when this happens, we want to share the happiness with you, so a free photoshoot giveaway makes sense! If you are looking for inspiration, check out this Mother's Day Photoshoot we did with our team: Kiki & Summer Mother's Day Photoshoot
One lucky Mom will receive a free 2-hour photography session with Under the Sun Production. It might be a family shoot or Maternity Shoot. The session will take place outdoors or your location (who knows, maybe you live in a beautiful mansion) — service areas include Miami, Fort Lauderdale, Palm Beach, and anything in between. Please note, this giveaway only includes Photographer's time. Makeup artist/Hairstylist and wardrobe stylist are available at additional cost.
A photographer will help you to pick the location and discuss outfit ideas. We will go through every detail and find what inspires you! During the photoshoot, you will receive specific directions and capture both posed and candid shots!
After the session, you will receive up to 100 color-corrected, high-resolution images via a private online gallery. We also include ten high-end retouch photos of your choice, isn't it nice? Please note, we only provide digital files, prints can be purchased separately!
Steps are straightforward:
STEP 1 : Fill out the form Bellow. Yeap, that's it! 
I am asking you for an email and your name so that I can keep track of all entries. Don't worry, I won't spam you with random email, but you will occasionally receive updates and special offers from Under the Sun production. You will be the first to know about discounts created just for my email list clients! If you like my Facebook page and follow me on Instagram, that's nice of you! 🙂   
I will randomly pick a winner on July 8th, 2020, and announce it once the prize is claimed. 

If you win, you will have 48-hours to claim this free photoshoot.

If you don't get back to me within the 48-hour frame, I will pass the winning ticket to the next random choice! 

However, this giveaway comes with some terms and conditions, so please read carefully! 🙂

The 2020 Mother's Day Giveaway starts on Mother's Day, May 10th. Makes sense, right? I will run it until July 8th, 2020. To give us enough time to pass the quarantine and social distancing rules. 
You can enter yourself or nominate a Mom you know will enjoy such a photo session. 

There is no limitation on age. We do not care how old you are! 

If you want a family shoot, the session is for immediate family members only. (up to 5 people)

If you want a maternity photoshoot, please make sure you are still pregnant; otherwise, we will change it to a family photo shoot. 🙂 

Photoshoot must be scheduled according to both our schedules. 

The session is not transferable, nor may it be traded in for cash value.

I am not a newborn photographer, so please don't ask me to become one. 🙂 

As I mentioned before, the photoshoot will be outdoor Miami to Palm Beach, or on your property.
Good Luck to all the South Florida Moms! You might be the one to win this Free Photoshoot Giveaway! 
Enter for a Chance to Win a Free Photoshoot!
Please Note! All fields are required.