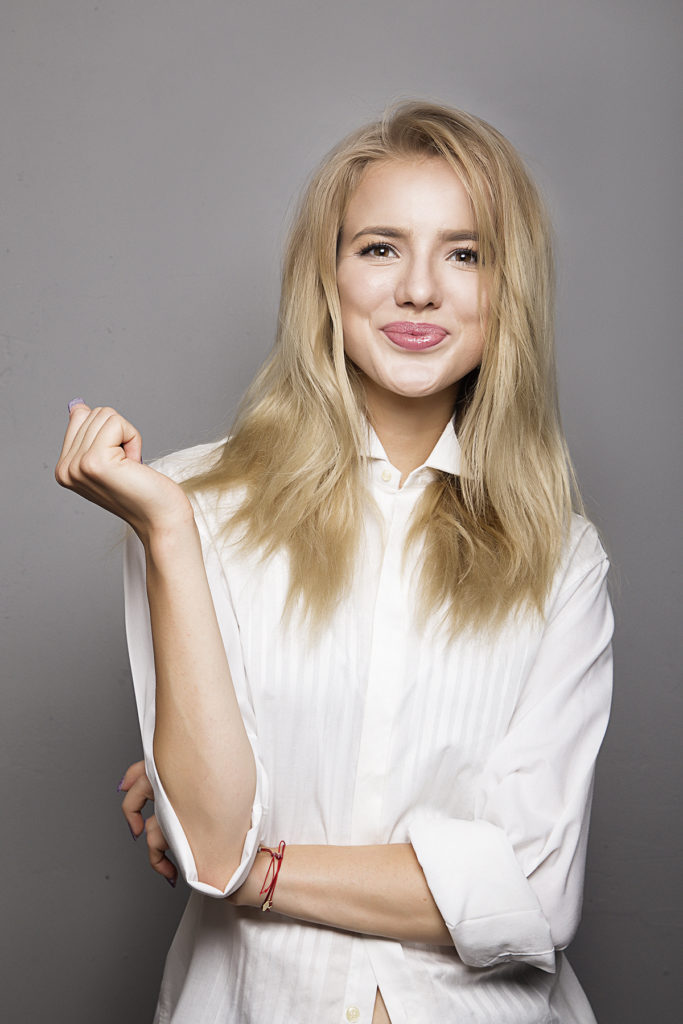 When looking for a headshot Photographer you will have to compare headshot photography prices and packages. And here there is a lot of confusion, trust me. As a photographer, I had to do my research when I moved from New York City to Miami, Fl. I had to analyze the market and change existing packages to fit local needs and budgets.
Working in New York was different, there are more demand and more potential customers. And not just customers, but those who realize the true value of a great headshot. Which means they take it seriously. It does not matter if you are a startup, or you try to build your personal brand, or perhaps you are a CEO of a big corporation – everyone needs a good, stylish, modern high-quality headshot. If you are a model or an actor – not having a headshot is not even an option. And hiring a professional Photographer is critical! If you want to know more about hiring a Corporate Photographer this article will help you.
You are lucky if you have a family member or a best friend who happens to be a full-time industry approved Photographer. You can always ask for a favor or at least an opinion. But what if you don't? Then you are facing a few hours researching "Headshot photographers near me" and Headshot Photography Prices. And what do you see?
You see Cheap Photographers and Expensive Photographers. Good and Bad (hopefully you can tell the difference). And you see many different packages. Luckily most photographers have their Headshot Photography packages online, which makes life easier. Now you see some Photographers charge only 75$ but for 1 outfit and 1 final Photo, where each additional Photo is extra 59$/ each. Other sessions only last for 15 minutes, and you can't be sure it is enough! Others charge by the hour for both shooting and retouching (this is a tricky one). Sometimes you see Makeup and Hairstyle services are included in the package, but you don't need it. Keep in mind most of the times Photographer will give you proof photos to choose a few finals, and many photographers still use Huge watermarks on low-resolution images for this purpose. So really you are getting 1-2 Photos from the whole Shoot! As a result of all this madness, it might be difficult picking a Photographer based on available packages only.
And now you start to compare Photographers themselves. Their style, lightning techniques, and retouching skills – it all matters. Look at other Photos too. If they specialize in other types of photography you should check it out as well! You see some Photographers who have mediocre photos, some of them are far from perfect. But they fit your budget. Where other photographers might be slightly above what you planned to spend on the shoot, but you feel the attraction to their style. So as a former model I would say spend that extra $ and get the results you desire and will be proud of. Expensive photographers also tend to have more experience in connecting to their customers, which shows in the Photos. This is something you have to keep in mind as well. Make sure their clients look relaxed and comfortable on the photo. A creepy or fake smile on a photo is an indicator of an uncomfortable process. Maybe ask your photographer if he is willing to meet prior to the shoot. It will help you to get to know each other and will make the shooting process more comfortable for both of you.
What is the average price?
What is the average price for a good Professional Photographer in South Florida when it comes to headshot photos? I would say a range of 300$. Anything that is cheaper than that might have hidden fees and you will end up spending more at the end on a cheap Photographer. So be careful. If you are wondering, in metropolitan areas like New York City this number goes as high as 500$ on average.
After all, we are talking about 100-200$ extra to spend on Photos that could possibly increase your income or your company's revenue by thousands of dollars. Don't settle with a bad Photographer based on your budget only. Seems pretty fair to me.
In conclusion, let's see what are the main questions to remember when looking for a Photographer and comparing headshot photography prices. 
What is included in the package? 

Do you like Photographer's style

Photographers Retouching Skills 

Are Proof photos low-resolution and have watermarks 

Are Proof Photos color corrected

How many retouched images are included in the Package

Make sure there are no hidden fees

Photographer's travel fees
So if you are curious about our Headshot and Corporate Photography Packages, here they are. We are located in Miami, Fl. But our service areas include Fort Lauderdale and Palm Beach with no travel fees. Plain and simple, no hidden fees, no surprises. Our photographer created those packages based on our client's needs. We are altering them from time to time to catch up with the existing market. And sometimes we run specials! 
I wrote another helpful article related to the topic: 11 Professional Headshot Tips from a Photographer where we explain important aspects to remember when planning a Headshot Photoshoot.