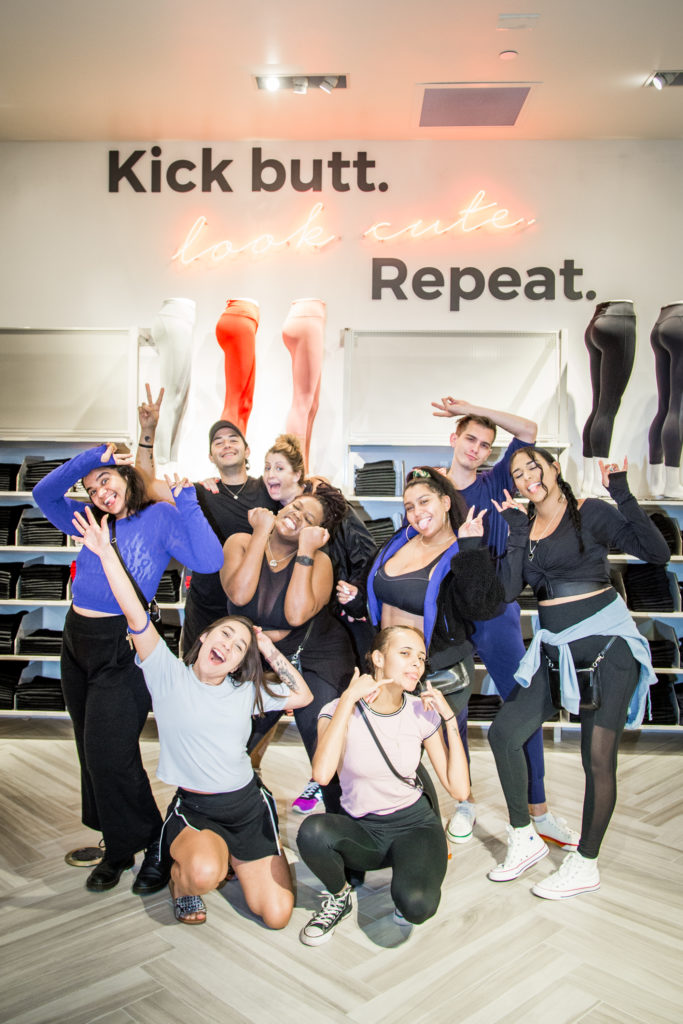 Aventura Mall Events: Fabletics VIP event!
Yesterday, September 26th, I was shooting at one of the Aventura mall events. Fabletics by Kate Hudson had a recently opened a store there. And they opened their doors for old and new friends to celebrate with them! That is to say, I was invited as an event photographer and had a pleasure to capture candid moments of happiness of team members and customers.  
Fabletics team offered champagne to their friends, and Godiva's chocolate-covered strawberries while a DJ made sure to keep everyone entertained. It was an excellent place to be; I will tell you that. Happy ladies are shopping for leggings and tops, not to mention gifts and goodie bags everyone received.  
I must say, I was very impressed with Fabletics team. They did not miss anyone who needed help, and event when the line at the register started to form, they made sure to please everyone with a smile. 
And, in case you missed this Fabletics Aventura mall event, there is another one coming up on October 5th, which I will be covering as well. So new post coming up! Stay tuned, and for now, enjoy pictures from yesterday! 
Kick Butt. Look cute. Repeat. And if you are looking for an event photographer give us a call or fill out a contact form and we will get back to you with a quote. We work with individuals and businesses.